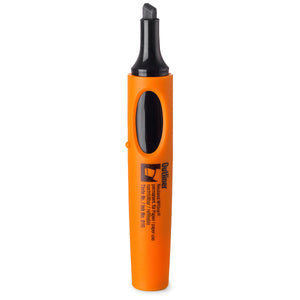 What is it?
A wedge nib black permanent ink marker that delivers line widths of 2–6MM. A firm favourite with graphic recorders, facilitators, and coaches!
The Neuland No.One® Outliner is a primary marker. It will ensure that your beautiful contours will not get blurred or smeared when you add colour and shadows with our essential range of water-based markers.
Great for lettering and drawing.
Use on paper

Eco-friendly and refillable up to 22 times with one Neuland Ink RefillOne 45ml bottle

Non-bleed

Permanent odourless water-based ink

VOC content: 0%

Ergonomic case design

Case material: Polypropylene

Just add your stroke of genius!