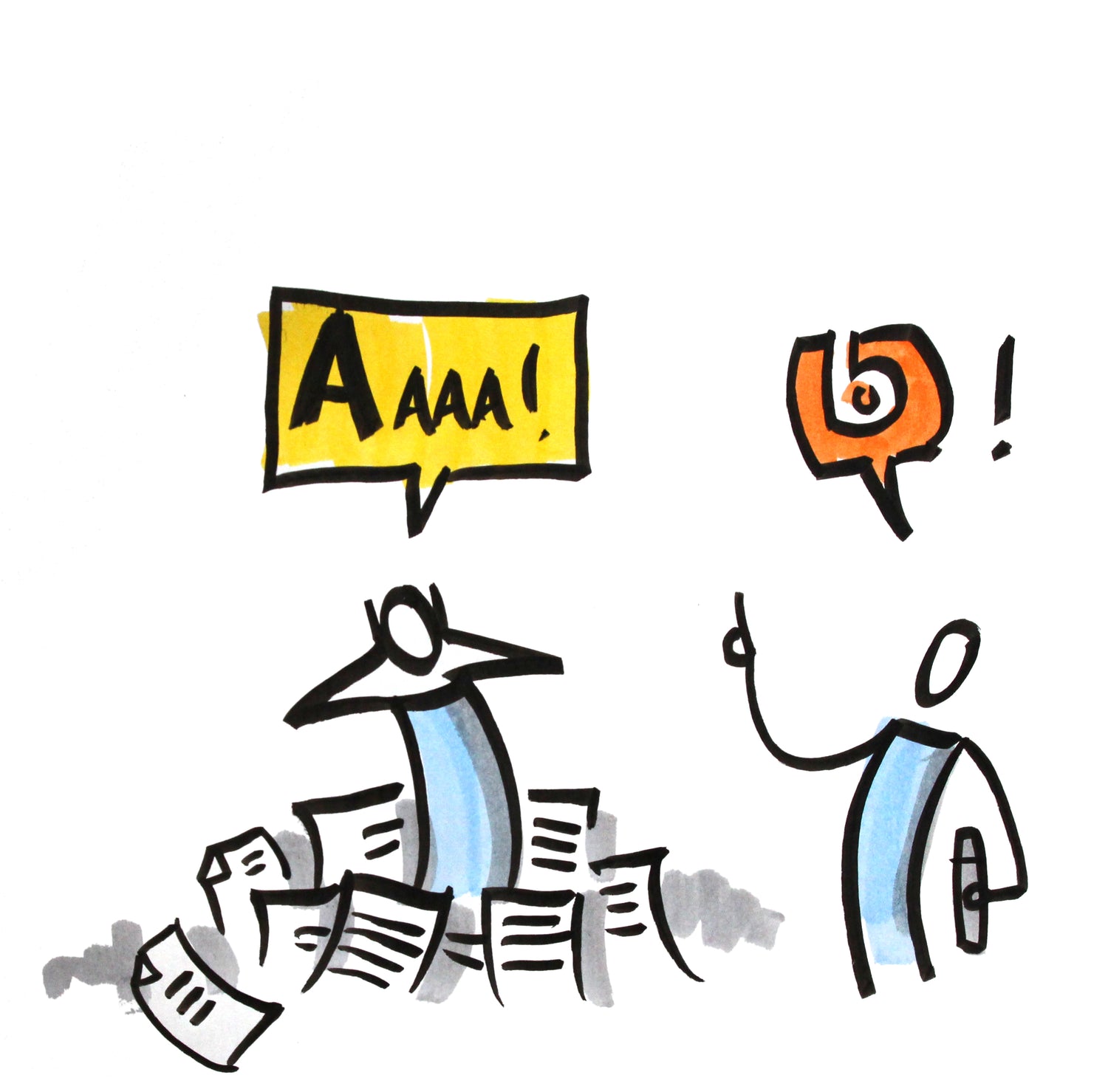 You say you can't draw?  Aah!  Join us to lay the foundation to your visualisation skills or build on your existing skills and confidence.
You will discover the easy to learn system at the heart of the bikablo® technique, reflect on your own learning journey and be able to apply this approach to your field of work immediately.
Enquire about or request to attend a workshop
bikablo® Basics Online Workshops
We offer open workshops and in-house workshops. Contact us to discuss your needs.
January 2024 (Part 1 and Part 2)
Part One: 18 & 19 January; Part Two: 25 & 26 January
March 2024 (Part 1)
Part One: 5 & 6 March
May 2024 (Part 1 and Part 2)
Part One: 7 & 8 May; Part Two: 21 & 22 May
August 2024 (Part 1 and Part 2)
Part One: 20 & 21 August; Part Two: 27 & 28 August
GMT +2 workshop times to be decided by the group.
bikablo® Basics is facilitated in two parts
PART ONE: Learn the foundations of bikablo® basics
Agenda

The bikablo technique as a visual language

Marker skills, the materials, application and usage of different drawing tools

The visual vocabulary: basic shapes, graphics and containers, symbols, figures, and movement lines

Use of colours and shading

Practice session on integrating the bikablo basics in a poster design.
PART TWO: Build your confidence and apply your learning to your work context
Agenda

Revision of the basics

Lettering and headlines

Mobile elements

bikablo templates and layouts for flip charts and posters: team development, coaching, personal development, infographics, communications posters and many other uses

Live capture of information

Exercises and reflection on application scenarios

Practice session on integrating visualization into own work context
Why Attend?

Visualisation is a powerful facilitation method that helps:

cross learning and language barriers
ease engagement and stimulate interaction
make content and process visible
support the development of thoughts
connect people visually to a discussion
make the abstract tangible
support problem exploration and the generation of ideas to find solutions
make information easy to remember

You may be a Consultant, Facilitator, Trainer, Teacher, Health Professional, Manager, Team Leader, Project Manager, Customer Experience Expert, Agile Coach, Scrum Master, User Experience Expert, Product Owner, Business Analyst, AND MORE...

You facilitate dialogue, learning, knowledge transfer, problem solving, strategy and change.  You want to make content and process visible, stimulate interaction and harvest ideas.

Add your name to the waiting list for your preferred date here:

Register here or join the waiting list for a BIKABLO WORKSHOP with Gill at Drawn In
What you will receive

ICF Professional Development Points: Our 2-day basics course is eligible for 4 core CCEUs and 10 resource CCEUs.

15% Discount Voucher on Neuland Markers prior to the workshop: Neuland has partnered with bikablo to offer participants a 15% discount on Neuland markers, ink and chalks. Purchase your ideal kit.  Discount does not apply to postage.

Certificate of Participation: Which confirms participation and the topics covered so that you can claim your CCEUs.

Photo-documentation of your work: Participants will have access to digital photos of their work as a group that serves as a reference for later.

Free Top55 bikablo Visuals App: The bikablo App can be downloaded to your desktop or smartphone so that you have the top 55 images at your fingertips to customise to your environment.

Follow-up support with your Peer Group: You are invited to join follow-up sessions with your peer group after the workshop.  During the follow-up sessions the group will meet to draw together, offer feedback, and review the bikablo principles.  You decide your level of involvement.

An invitation to join bikablo Global Online Community: An invitation to join the bikablo global community where you can access more articles, links and tips and connect with fellow practitioners from around the world.

A Bikablo Starter eBook Set: Our exclusive eBook Starter Set summarise the content, principles, and techniques of the workshop. Following the workshop, a bikablo starter eBook set will be made available to you via the Bikablo App.  Details will be provided.
Requirements to participate

No previous drawing experience is needed
The willingness to challenge your inner critic
The desire to learn a new skill set
Details for materials required to participate will be sent on registration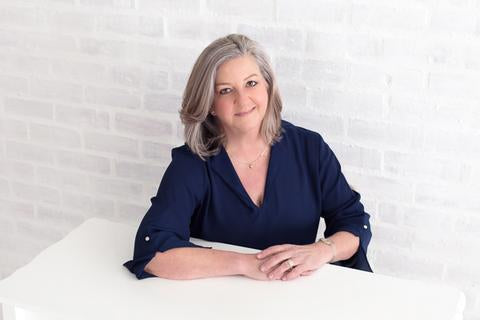 About Gill Cromhout
Gill is the founding member of Breaking Ground Learning and Development Consultants (Pty) Ltd and Drawn In, based in the Heart of South Africa's Lake District.  
Gill's work ethos and the way she views others she works with is echoed in the words of JK Rowling:  
"We do not need magic to transform the world. We carry all the magic inside ourselves already."
Gill believes that the facilitators role is to bring this to the fore. Gill uses hand drawn visual thinking methods to make content and process visible, cross learning and language barriers and support the development of ideas.  In her consultancy she has lots of fun creating visual learning material.

Gill has worked across industry in varied organisational settings, and is creative and results driven in her approach.
She graduated with a BA Honours: Human Resource Development from RAU (now Johannesburg University).  She is a Core Strengths Practitioner and works extensively with the Strengths Deployment Inventory to facilitate Relationship Intelligence.   Gill has completed the Coaching to Excellence and Associate Coaching Course at the University of Cape Town's Graduate School of Business. She combines coaching an an essential support to transfer learning.