bikablo® Visual Process Mapping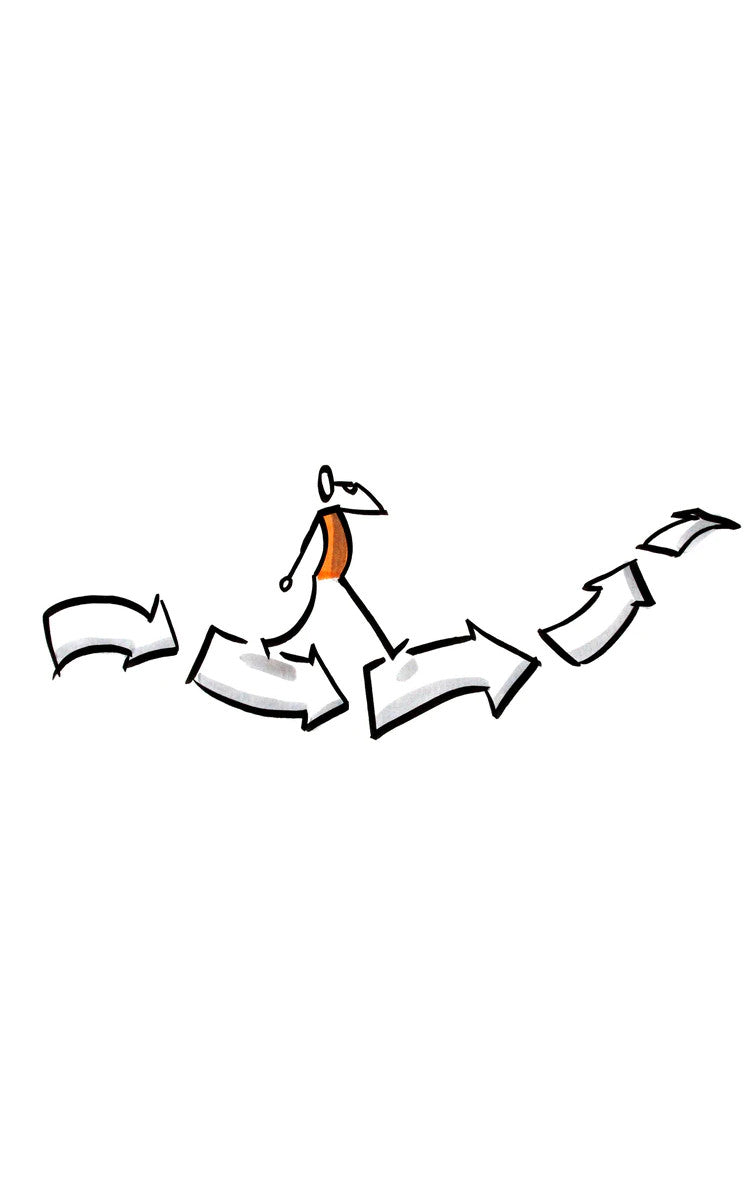 Are you ready to revolutionize your approach to strategies, business models, workflows, and data interfaces?
Join Frank Wesseler, Visual Facilitator & Lean Six Sigma Master Black Belt for an immersive experience that goes beyond conventional methods, offering unparalleled clarity and dynamism in documentation.
Our specialized bikablo® training is designed to empower you with cutting-edge techniques, a comprehensive visual vocabulary, and advanced visualization methods tailored to address varying complexity levels within your organization. Gain the expertise to apply these powerful tools to your unique case studies, ensuring a seamless integration of visual process mapping into your professional repertoire.
Don't miss out on this opportunity to elevate your skills and transform your documentation game. Register now and embark on a journey towards enhanced efficiency and effectiveness in your organizational processes.
Click here to enquire or attend the workshop
Collapsible content
Who should attend?

Individuals who have completed bikablo® basics visualization training or possess a solid understanding of visualization basics.
Process and change consultants seeking to enhance their skills in process analysis and optimization.
Agile coaches or professionals engaged in collaborative approaches to process improvement.
Participants willing to contribute a process case study for interdisciplinary group work on the second day.
This workshop is especially beneficial for Process and Change Consultants, Project Managers, Agile Coaches, Scrum Masters, or Iteration Managers, Business and IT analysts, Trainers, Coaches, or Facilitators.
Unlock the potential of your strategies, business models, workflows, and data interfaces:

Transform your documentation with a level of clarity and dynamism unattainable through conventional methods. This specialized training provides you with techniques, a visual vocabulary, and visualization methods tailored to varying complexity levels within your organization. Apply these tools to your unique case studies.
When interdisciplinary teams embark on strategic shifts or process enhancements, they often grapple with questions:

Is there a comprehensive plan?
Should the focus be on the big picture or the minutiae?
Where does value creation and wastage occur?
How do processes and transitions appear from different perspectives?
Who is involved in each step?
Where can improvements be made?

We believe that visualization offers a solution to this complexity. Whether you're sketching out the "bigger picture" of a change initiative with your team or delving into the intricacies of data interfaces, collaborative visual thinking provides a powerful means to outline strategies and assess, analyse, and optimize processes.
In this specialized training, you will acquire:

A rapid visualization technique to quickly convey questions and ideas for discussion.
A straightforward visual lexicon comprising pictograms for roles, documents, media, steps, and rules.
Visual methods developed by bikablo®, specifically tailored for various levels of process analysis complexity.

These tools can serve both as your toolkit for visual facilitation and as aids for small group work where everyone contributes their insights.
What to anticipate:

In our comfortable learning environment, bikablo® provides a tailored learning journey based on your current level of visual thinking. Our trainers invest ample time in assisting you individually, understanding your learning objectives, and enriching your skills with techniques honed through bikablo® two decades of experience.

Throughout the training, we explore distinct levels of process analysis using targeted inquiries: Meta, Macro, Meso, and Micro levels.
Apply your learning to your workplace context:

Be willing to apply these newfound methods to your personal case study, sharing the outcomes with the learning group.
You will receive:

A preparatory matrix to classify and address the complexity levels of your case study.
Visual vocabulary cheat sheets encompassing process pictograms for roles, media, documents, and actions.
Digital photo documentation post-training, detailing trainer insights and learning group achievements.
An exclusive invitation to the bikablo® Online Community for Alumni, featuring a user forum and a specialized knowledge database.
Neuland material discount for alumni.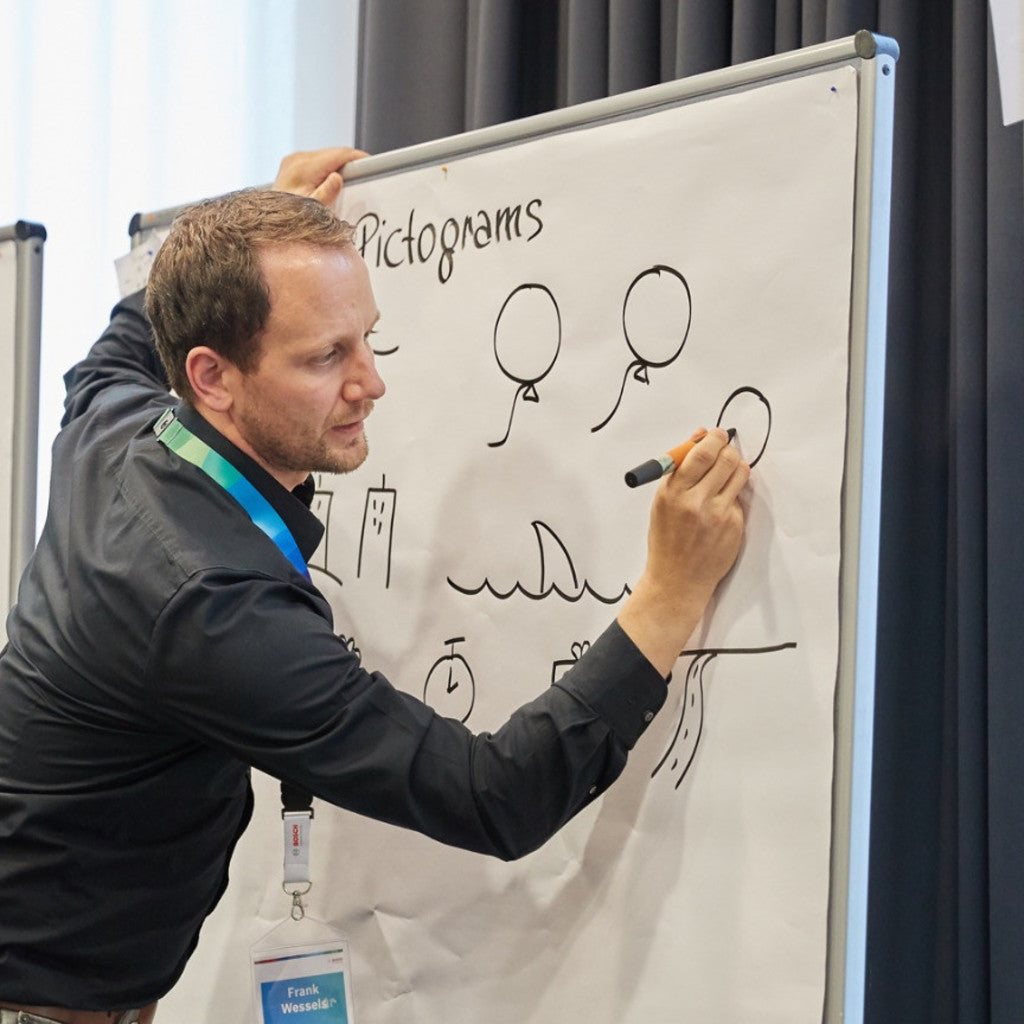 About Frank Wesseler
Frank is a Visual Facilitator & Lean Six Sigma Master Black Belt.
Frank loves working with people. Most of his time is spent in workshops on business transformation, or visual facilitation or both.
He enjoys exploring new ways of working and enabling remote teams to work more efficiently.
The global trainer network is dear to his heart.  He appreciates the community spirit and energy the global trainers bring, "It's a little bit like my extended family".