bikablo® Visual Storytelling Workshop Series
We are excited to announce our in-person Visual Storytelling Workshop on 12, 13 and 14 March 2024, in Cape Town, South Africa. Bookings will close on 12 February 2024.
Are your ready to take your storytelling to the next level? 
Join us as we explore the art of visual storytelling, where graphics, emotions, and captivating narratives blend seamlessly to create unforgettable experiences. Break free from the limitations of words alone and embrace the power of visually engaging content that leaves a lasting impact. Spark your creativity!
With every stroke of your marker, you will learn to transport your audience to a realm of understanding, breathing life into complex subjects through vibrant picture stories. Experience the magic of bikablo emotions figures, large-format layouts, and visually compelling compositions as they bring your message to life in ways you never thought possible.
Visual storytelling has endured as an art form, preserving and sharing knowledge throughout history. Today, it has become an essential tool for organizations driving transformation. Whether you're creating impactful learning experiences, facilitating strategy, using design thinking, crafting customer journeys or personal development, visual storytelling is the preferred method for fostering universal understanding and embracing change.
Our workshop series provides a fresh perspective on presenting complex and abstract topics. With our guidance, any subject can be transformed into an engaging picture story that captures its essence and internal logic. Gain invaluable insights into a wide range of presentation possibilities, expanding your storytelling abilities to captivate and engage your audience like never before.
Don't miss out on this opportunity to unlock the full potential of visual storytelling. Join us for our Visual Storytelling Workshop Series and embark on a journey of creativity, connection, and empowerment. 
If you want your team to benefit from a Visual Storytelling workshop, let us connect to discuss the possibilities for an in-person workshop.
Enroll today and revolutionize the way you share your stories!
We look forward to welcoming you to our next in-person workshop that will take place in Cape Town, South Africa, from 12 - 14 March 2024. The workshop fee is R15,000.00 (excluding VAT). The fee excludes travel and accommodation. *Bookings close on 12 February 2024.
Fill out the contact form and we will send you all the details:  CONTACT & WAITING LIST FOR BIKABLO WORKSHOPS – Drawn In
Our 2024 online workshop dates will be announced soon.
Cancellation: Drawn In reserves the right to cancel a workshop should there be insufficient participant numbers. A full refund will be made on your workshop bookings up to 30 days before the workshop date.
As a Consultant, Facilitator, Trainer, Teacher, Health Professional, Manager, Team Leader, Project Manager, Customer Experience Expert, Agile Coach, Scrum Master, User Experience Expert, Product Owner, Business Analyst, AND MORE... you want to communicate your message in an engaging manner and captivate your audience's attention.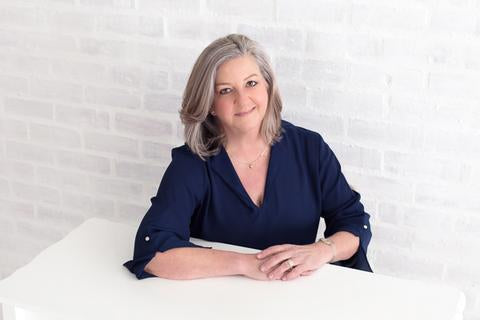 About Gill Cromhout
Gill is the founding member of Breaking Ground Learning and Development Consultants (Pty) Ltd and Drawn In, based in the Heart of South Africa's Lake District.  
Gill's work ethos and the way she views others she works with is echoed in the words of JK Rowling:  
"We do not need magic to transform the world. We carry all the magic inside ourselves already."
Gill believes that the facilitators role is to bring this to the fore. Gill uses hand drawn visual thinking methods to make content and process visible, cross learning and language barriers and support the development of ideas.  In her consultancy she has lots of fun creating visual learning material.

Gill has worked across industry in varied organisational settings, and is creative and results driven in her approach.
She graduated with a BA Honours: Human Resource Development from RAU (now Johannesburg University).  She is a Core Strengths Practitioner and works extensively with the Strengths Deployment Inventory to facilitate Relationship Intelligence.   Gill has completed the Coaching to Excellence and Associate Coaching Course at the University of Cape Town's Graduate School of Business. She combines coaching an an essential support to transfer learning.